PMA REFERENDUM 2021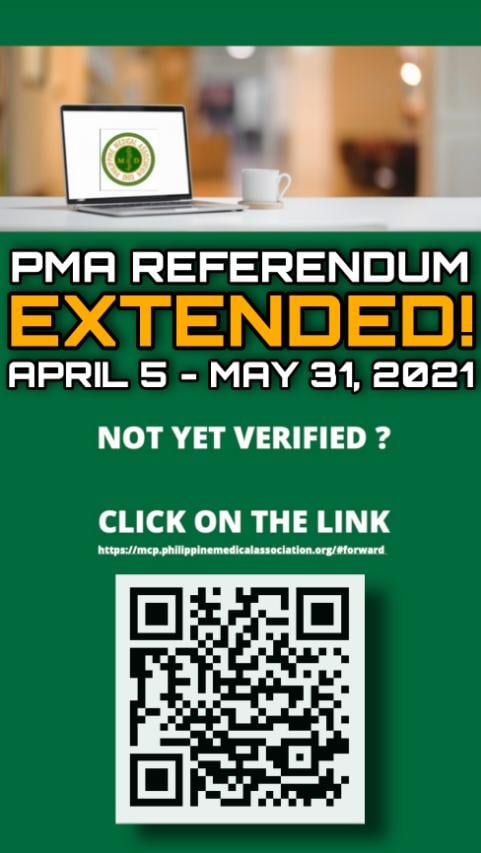 Greetings from PMA!
As per PMA Executive Officers and Board of Governors' decision last March 30, 2021, our Referendum will be extended until May 31, 2021.
Please wait for an SMS of the link. It will be sent to the eligible voters with verified mobile numbers.
For those who haven't verified yet, please verify your mobile number by scanning the QR code or by clicking on this link: https://mcp.philippinemedicalassociation.org/#forward
You may also want to watch our instructional video on updating your membership data by clicking on this link: https://www.youtube.com/watch?v=jR3w-nuWggM
If you are haven't received the link yet or having any trouble verifying/updating, you may reach us at [email protected]
Thank you.